"Education is education, it doesn't matter whether you're sitting under a tree or in a fully furnished classroom. You're equally learning." – Ustaz Vincent Mang'ok
Ustaz Vincent Mang'ok was steadfastly committed to the education of the children of South Sudan until his death in April 2016.
In honour of his legacy and to continue his passion, the Ustaz Vincent Mang'ok Foundation was established by his family, friends and the lost boys of South Sudan.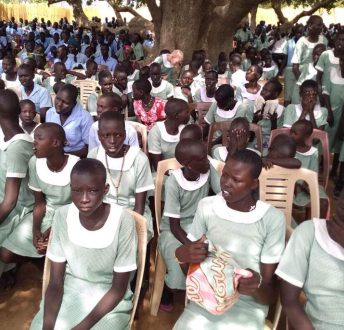 South Sudan has had the longest civil war in Africa for decades which continues to cause a lot of instability. Although there is relative peace in some parts of the country, there is still no infrastructure or service delivery, leaving families struggling to meet the most basic needs of food, shelter and water. The fight for survival means many children are unable to go to school because they are forced to work to help their families put food on the table.
We are committed to addressing these issues and we are working collaboratively with the local authorities, parents, local schools, our partners and donors to eliminate some of these hindrances that prevent children from accessing their right to education.